Hi. I'm Dr. Beth Losiewicz, a retired researcher from Colorado in the USA. Gabriela Kabatova has asked me to speak briefly about why I continue to support Prison Fellowship Czech Republic with prayers and financial support. There are many levels to my answer – the shortest and easiest one being because I serve Jesus, the Messiah, and He loves the whole world – He has given me more than I can count, and it is my joy to give some token back to Him. A more down to earth reason is because of my Scots blood. I love a bargain. A small, almost token amount of money from me can empower hundreds of PFCR volunteers to minister to thousands of CR prisoners, ex-prisoners and victims of crimes. That's a Kingdom bargain I can't resist. Who could?
Since I don't speak Czech, there are limited things I can do without a translator in the CR, but I do have tithe money that belongs to God, and I get the great privilege of deciding where to send it to do God's work. Its really fun, actually. When I lived in the CR I was able to volunteer – buying toiletry supplies, helping buy medicines, craft supplies, and watching the women in the prison I visited open up their hearts (even to the American who could not speak Czech) as they gradually realized that these volunteers were real, truly cared about them, and were there for the long term – we were with them there, in prison, committed to come back again and again to develop a relationship with them, and continue be a witness for Christ's love in our relationship with them when they were finally released from prison. And my monthly pittance of a contribution helps make that miracle a continuing one today.
There's a third answer, too, but it is a little bit longer. So please indulge me while I tell you a very interesting God story. Ever since I was a teenager and heard about Chuck Colson's Prison Fellowship initiative I was eager to volunteer – but the opportunity never arose . Then, around 2010, at the community church at Mala Sarka I introduced myself to a visitor – "Hi, I'm Beth Losiewicz, and my husband works at the US embassy." "Hi, I'm Gabriela Kabatova and I am the Executive Director of Prison Fellowship Czech Republic" Here, God was finally giving me my chance, and I volunteered on the spot.
What a joy! Even in a country where I had no real resources and could barely stutter out a few words in the language, I was given an opportunity to be a missionary! What I didn't know at the time, but realize now, looking back, is that Prison Fellowship CR trained ME to be a missionary in………you would never guesss….. my home town in the United States of America. The Czech Republic sent me, as a missionary, back to my home well grounded in THEIR training of me to be an effective witness to the fragile and vulnerable people who live in my own home town.
The first thing I noticed about the ex-prisoners who gathered at the PFCR's Two Fishes Club in Prague, was that the people in the room all looked familiar. These were the people I saw on the streets in my own home town. Why was I ministering to them in the Czech Republic rather than in my own country? Good question. I learned in my training with PFCR that ONE PERSON who takes the time to say hello, to learn their name, and have a cup of coffee with a vulnerable person in authentic friendship is a powerful witness to God's love. I didn't have to have a special bank account, or a mission name, nor special letterhead, I could just say "I am here, and I am happy to be your friend." PFCR, in conjunction with PFI in various countries "across the Atlantic Ocean" taught me how to do this ministry safely and in an orderly and safe manner. Thank you for this!
Now that I have had to return home, that mission still burns bright. First, I regularly donate to PFCR's work to enable their hundreds of volunteers to show physical evidence of God's love to thousands (good bargain! :)) and now that I have been woken up and trained, I find it my joy to do the same things at my home church, The Sanctuary, in Colorado Springs.
We feed all comers a hot Sunday breakfast each week (the "Ragamuffin Café"), operate a food pantry, provide space for low cost and free counselors and self-help groups like Alcoholics Anonymous and faith-based programs of a similar nature, and offer ourselves in friendship. As our faithful breakfast organizer, Yolanda, says "five years ago we made coffee, opened up the doors and waited for them to smell the coffee and come in." We now feed between 50 and 300 people every Sunday – local neighbors in need, the homeless, the mentally ill, families, individuals, seekers, atheists, believers, addicts, ex-prisoners, the saved, the lost, the "normal" – whoever comes to the door, and we just "love on them" by feeding them, knowing their names, and joining in their lives as fellow travellers. It is a joy to be in community with them. I like to think of it as my "help keep people OUT of prison in advance" work – we can point to Jesus who offers them joy, hope, and freedom.
So, back to PFCR – it still astonishes me how God works. Who would have thought he would send an American to the Czech Republic not to BE a missionary, but to LEARN to be one at home. Now that, is an awesome God, always cooking up something good for us and others while we are not noticing. Please do take a look at my church's Facebook page (The Sanctuary Church Westside Colorado Springs) and be inspired. Please do consider donating time or money to PFCR. For me they are a magnificent (and thrifty) way to contribute to God's Kingdom and share God's boundless love to each and every person, personally. PFCR trained me to serve the broken (and we are all broken) "in the midst." In all weather, all locations, all countries, all circumstances, all people – just being there, and as St. Paul said – letting our surplus make up their deficits and their surplus making up OUR deficits. All in joy in the Christ who is actively reconciling all things to Himself, even as we sip a coffee and say hello.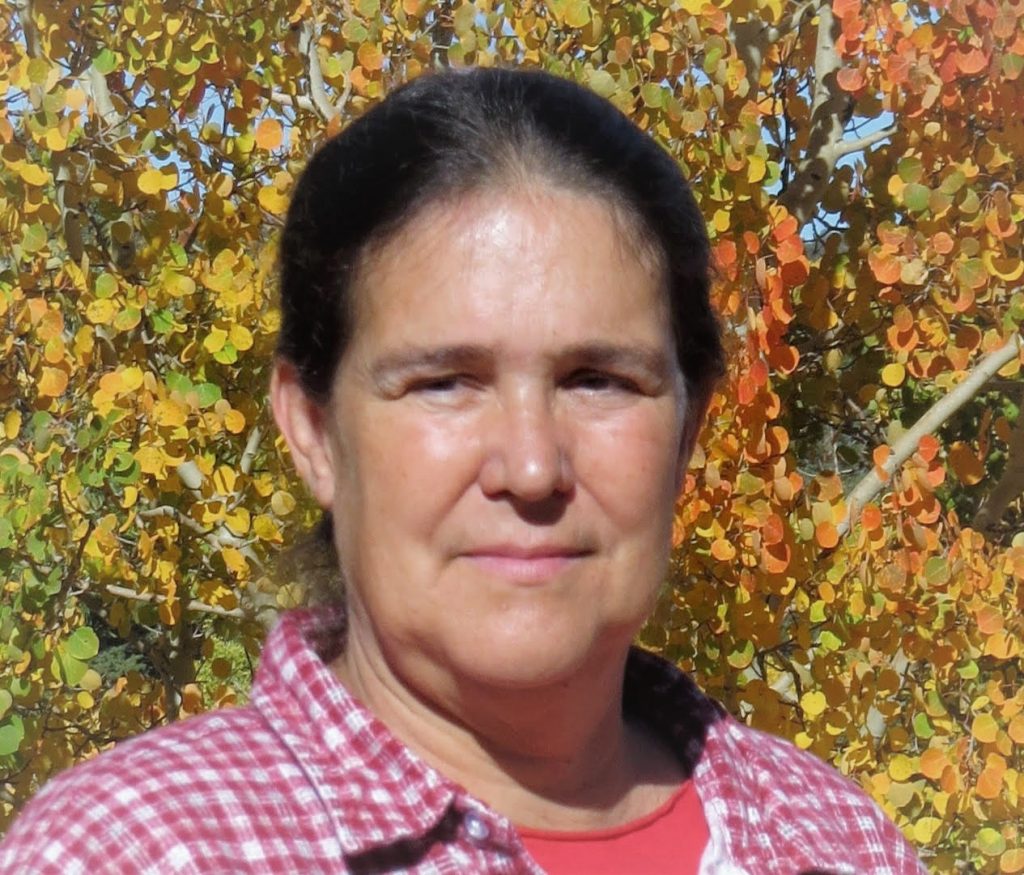 written by Beth Losiewicz